I've heard the name Beach Slang doing the rounds for around a year or so now, and after hearing a couple of tracks online, I was really pleased when Polyvinyl were good enough to send me this for review. Oh my word. This rips. It rocks FUCKING HARD, yo. I had meant to give the first album a listen when it came out last year, but I regrettably failed to ever get around to it. But, I have been cursed by periods of intense procrastination over the last decade or so, which have seen me put off (and often never pick up) things that I meant to do. Sad face.
As a bit of background, this is Beach Slang's second full length, following on from a string of acclaimed EPs, and first full length, The Things We Do To Find People Who Feel Like Us (Polyvinyl, 2015), which was quite widely acclaimed, and apparently wound up on several "best-of-the-year" lists. Sounds promising, right?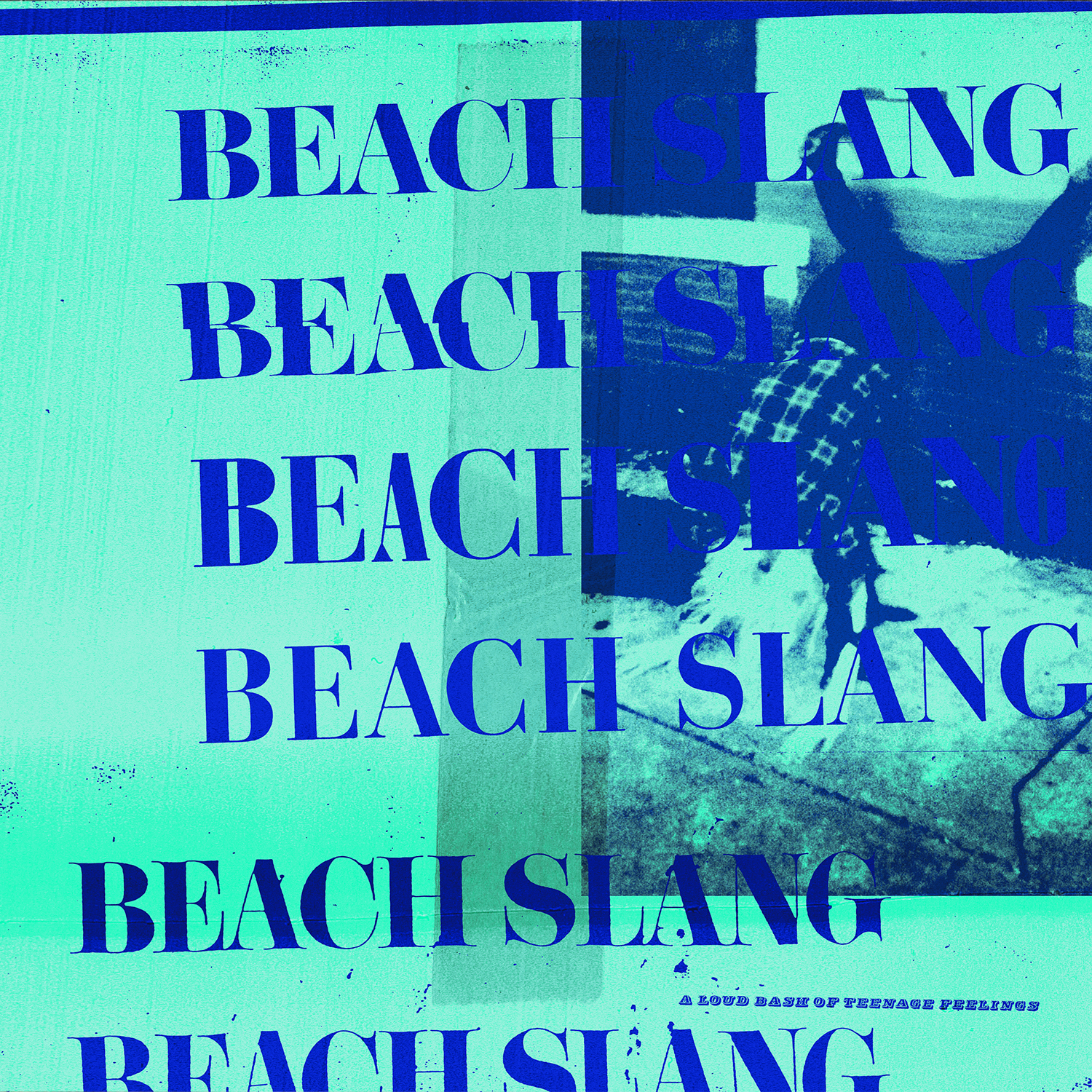 Over the years, there's been a hell of a lot of bands that have tried to fill the void that Jawbreaker left behind when they split. As Dear You (DGC, 1995) celebrated its 21st birthday in the last week or so, it seems almost appropriate, nay poetic… well something at least, that Beach Slang drop this opus a mere week later. A Loud Bash… seems to almost pick up right where Dear You left off in fact, in terms of where Jawbreaker seemed to be progressing to at the time. This just makes so much sense on certain levels. It's almost uncanny.
I've got this shit on repeat, it's that much of a barnstorming monster. Not only does it storm the barn, it burns the fucker down for good measure. I can't think when I last had something on repeat like this.
Now, something happened today that amused me. I was in the coffee room at work this morning (23rd September), and lo and behold, this very record is reviewed in the Guardian. It's always kind of funny (on the rare occasion) when the Guardian (or any paper) tries to review punk rock records, or records from the wider sphere of punk rock influence. When The Guardian want to say that something of this ilk is good, they always seem to role some kind of stuffily worded statement about sounding like Husker Du and/or the Replacements. Which is exactly what they've done. Again. Amazing. It's always presented in a really arch, pompous seeming pseudo-middleclass waxed moustachioed chin-stroking kind of way too. Heh. Bob Mould I'll grant them. I don't think Paul Westerberg could write songs like these though… One guy's opinion.
Anyway, this record, though. Right out of the blocks, on Future Mixtape For The Art Kids, all I'm hearing is Jawbreaker references, coupled with a vocal that reminds me of the long (and undeservedly) forgotten and mostly unsung post hardcore heroes, Pop Unknown, I'm feeling like I've finally come home after a long absence. It's a quick one-two into Atom Bomb, which at first seems like an odd juxtaposition, sounding kinda like The Hives playing New Bomb Turks songs; it's jerky, but riffy rock n' roll, but also has that beefier element that, say, The Bronx would bring to the table.
Third track, Spin The Dial changes things up again; it's a slightly slower paced number that brings that post-Springsteenian alt country goes punk vibe that Lucero captured so perfectly on Rebels, Rogues & Sworn Brothers (2006, Liberty & Lament), only heard through something of a trad-emo filter ala Texas Is The Reason (admittedly, yeah, there may actually be elements of a Replacements influence, but I stick by what I said about Paul Westerberg, though). By now I'm so excited I'm virtually on the verge of pissing my pants. What other treats could possibly be in store here?
Art Damage is reminiscent of classic Samiam (circa You Are Freaking Me Out and Clumsy). Raw, searing, emotive, melodic punk rock, with insidious hooks. This is rapidly followed up by a well paired-duo in the form of Hot Tramps (what an awesome name) and Punks in a Disco Bar, which are again hooky, feedback-laden, and eerily suggestive of Dinosaur Jr., and Dogs on Acid (whose s/t debut made my list of top albums of 2015), but with the bitterly emotive Nuevo-pop punk sensibilities that Joyce Manor having been treating the world of discerning punk fans to over the past few years.
Across the whole of this album there's a stylistic similarity in the way songs are put together that reminds me of bands like Lifetime and Jets to Brazil. It's tricky to define why this is specifically, but, fuck man, I'm rolling with it. It seems a little more distinct toward the final third of the album, particularly on Young Hearts. As we hit The Perfect High, there's a tonal quality to the guitars that can only be likened (in my mind, at least) to Bluetip meets The Smiths. Album closer, Warpaint again evokes a strong Orange Rhyming Dictionary era Jets To Brazil feel, but again, interwoven with the inherent Jawbreaker worship that runs through this like a vein of gold.
The theme of this record is semi-autobiographical, and James Alex describes it thus: "A lot of the songs [on Loud Bash] are the stories of the kids who got turned on to Beach Slang by the first album," says Alex. "They're autobiographical, too, but kind of at a remove—I'm not that young kid anymore, but I used to be. You know how it is; rock and roll is a new crop of 15-year-olds picking up guitars every year and having at it. There was something really cool about documenting someone else's life, but seeing myself in it. I suppose that's why we connect. We're all kind of one big gang."
Beyond this, the collection of songs presented here are about what it takes to keep yourself going, to make it through the rest of the night / your youth / your life / add your own time frame or philosophical statement as applicable. There's a feeling of youthful energy here, but also, to me and underlying sense of despair and resignation. Apart from the musical references, there's no wonder then that I find this record so appealing.
Tony of Nurgle verdict: 9/10
Be aware kiddies, that you can catch Beach Slang on tour in the UK this winter:
Nov 07 – Mono, Glasgow
Nov 08 -Scala, London
Nov 09 – Brudenell Social Club, Leeds
Nov 10 – The Haunt, Brighton
You can stream the album on Spin Magazine's website here.
You can buy the album in the UK / Europe here.